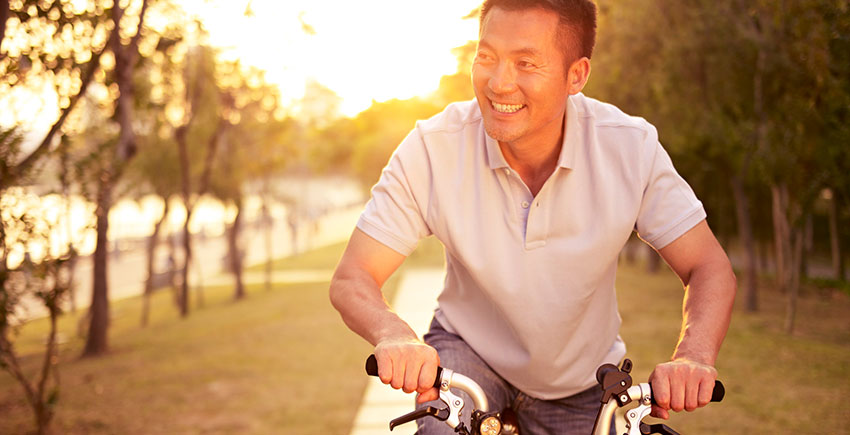 Exercise, diet and lifestyle habits directly affect your sexual and reproductive health
There is no quick fix. There is no magic pill. But there is a healthier alternative. Improper lifestyle habits such as smoking, drinking, unhealthy eating, stress and a sedentary lifestyle all contribute to sexual and reproductive health issues. Excess abdominal fat can cause changes in hormone levels which potentially can cause changes in sex drive and energy, and increase the likelihood of infertility.
Each patient is evaluated from a medical, physiological and psychological perspective in order to properly identify the underlying causes of their condition. The Exercise Physiologist on staff incorporates nutritional counseling, exercise recommendations and behavior counseling into each patient's treatment plan in order to maximize sexual, reproductive, and overall health.
Comprehensive EVALUATION
Initially, each patient will experience a thorough verbal wellness assessment in order to distinguish where changes may need to be made. The Exercise Physiologist will observe necessary modifications and provide each patient with a series of metabolic tests in order to properly formulate a diet and exercise prescription moving forward. These tests include:
Metabolic Testing
We assess your resting metabolic rate (RMR) to help us understand the quantity of calories that you are burning per day, and the types of calories your body is burning at rest. We will look for any inhibited fat or carbohydrate metabolism and look to see if the body is burning the proper types of calories at the appropriate time. Hormones and the diet of the patient are the main contributors to a proper metabolism.
Cardiovascular Assessment Tool
We assess your cardiovascular system's overall health by finding your maximum oxygen consumption, or VO2max. Your VO2max shows how efficiently your body is utilizing oxygen. This can relate not only to how fit you are, but estimate your all-cause mortality rate.
EndoPAT Testing
EndoPAT testing will evaluate the health of your blood vessels. If the blood vessels are not functioning properly, proper dilation and flow through the sex organs will be compromised. The health of an individual's blood vessels are dynamic and conditions can be reversed through proper lifestyle changes. EndoPAT testing can also evaluate cardiovascular disease risk based upon the condition of the blood vessels.
Body Composition Analysis
Using the InBody 570, we analyze how much fat and muscle you have as well as your total body water ratios, which can identify specific areas of inflammation and swelling that may be contributing to your sexual health issues. This analysis should be conducted every 2-4 weeks throughout treatment to identify and track how the ratio changes over time.
Development of a TREATMENT plan
Once the Exercise Physiologist has identified all necessary modifications, and has been provided with detailed testing results, we can put a realistic wellness strategy into place. This strategy may include a diet plan, exercise prescription, as well as behavior modification, all to assist in your best treatment outcome here at Maze Men's Health. Our Exercise Physiologist understands that lifestyle change does not occur over night, so periodic phone, email or face to face follow ups can be made on an individualized basis to help continue your progress.
In a Patient's Own Words
I was interested in Maze Exercise Physiology Lab because I wanted to find out how my general health was, but more importantly I wanted to know my exact VO2 max number to train via a heart rate monitor for better race day performance.
This was my first testing program of this nature. My first reaction to Mike was a lasting impression — friendly, professional, informative and genuinely interested in the metrics he was sharing with me. The testing helped me to understand more about my training program, and I now know the heart rate zones I should be training in. I've taken the guess work out and put real information in!
Since my testing, I've become more diligent about training in various heart rate zones depending on my goal for that workout, whether a temp run, intervals or an easy run. I not only gauge the workout via perceived exertion, but I back it up with the heart rate zones determined by my testing program with Michael.
My training program feels fresh and new — I have a new focus on what numbers to hit after years of the same type of training. The most important thing I learned was my resting metabolic rate! Instead of using a generic internet calculator, I now know definitively the calorie intake I require each day and can adjust it.
In order to train efficiently we each need to know and listen to our bodies better. This is just one step further in that ideology: to know and understand the numbers Michael provided which takes the guess work and assumptions out of my training regimen.
- D -
Read more patient testimonials.
Last updated: November 2021